Posted under:
Root Canal
Posted on: January 21, 2023
10 Proven Tips for Brighter Smiles in Rockledge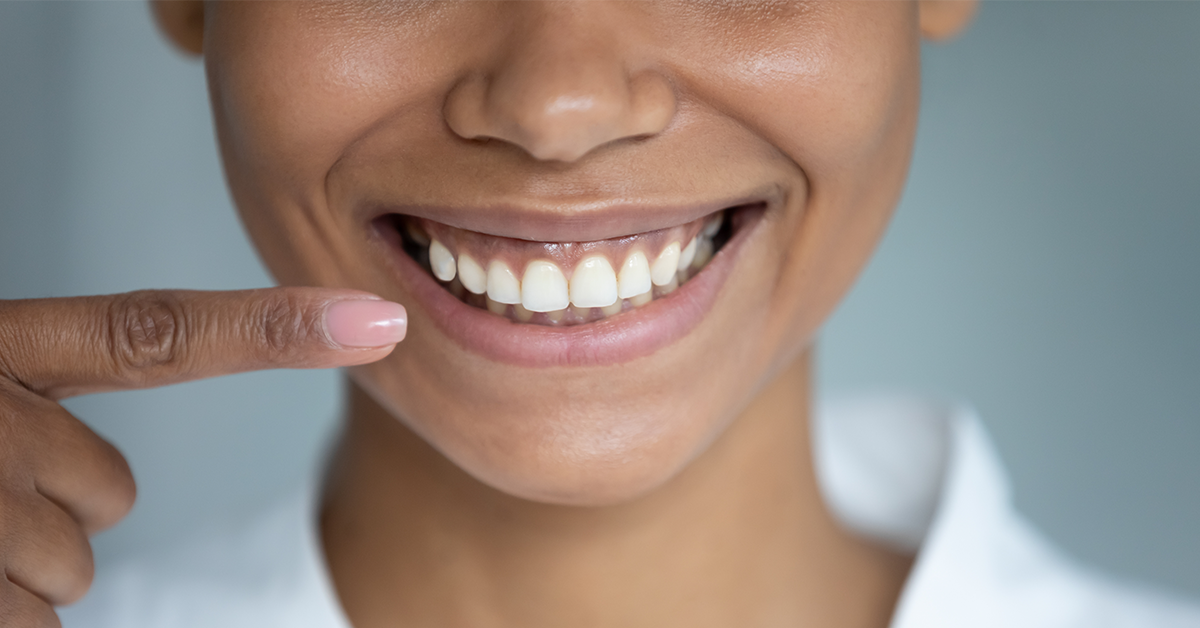 Finding the best ways to keep your teeth white and your smiles bright can be challenging. Fortunately, the team at Rockledge Dental have put together a list of 10 helpful ways to keep your smile looking its best and to provide you with practical help in maintaining your dental health. Here are some of our best suggestions for brightening your smile and improving your self-esteem this year in Rockledge.
Schedule Twice Annual Visits With Rockledge Dental
Most dental professionals recommend visiting the dentist twice a year. This provides you with the best chance of catching tooth decay early in the process and can ensure that your treatment is as effective as possible. Our team provides convenient appointment times at our Rockledge location to make it easy for you and your family to manage your dental care. We wish you many years of beautiful and brilliant smiles.
Brush Your Teeth the Correct Way
At Rockledge Dental, we typically recommend brushing your teeth after every meal or snack with a soft-bristled toothbrush. We know that your busy schedule may not allow you to brush this frequently, however. Our team can also recommend rinsing techniques and mouthwashes that can reduce the buildup of plaque and bacteria in your mouth. Brushing at least twice a day with a fluoride toothpaste and a soft toothbrush can eliminate most plaque and bacteria from your mouth, which can add up to cleaner teeth and a brighter smile for you and the other members of your family.
Floss Regularly
Flossing once or twice per day will help you to remove deposits of plaque and bacteria that can otherwise form tartar or calculus, a hard whitish substance that adheres to teeth and requires the assistance of a professional dental hygienist to remove completely. Flossing can reduce the buildup of tartar on and between your teeth, which can help your teeth look their very best. The dental hygiene team at Rockledge Dental can provide you with guidance on flossing your teeth correctly to achieve the best possible results.
Schedule Teeth Cleaning Appointments
Even with frequent brushing and flossing, you still need professional teeth cleaning appointments with our dental hygienists. The deep cleaning provided during your regular dental cleanings at Rockledge Dental can restore the beauty of your smile and can help you to feel much more confident in your appearance. If you need a little added self-assurance in social situations, regular dental cleanings are a practical step in the right direction.
Stop Stains Before They Happen
Certain foods and drinks can stain teeth and mar your appearance. These include tomato sauces, coffee, tea, red wine, and some fruits and condiments. Tobacco stains are also common and can create darkened areas on the surface of your teeth. Avoiding tobacco and rinsing well after eating or drinking these items can prevent stains from building up on your teeth and can help you to show off the most beautiful smile possible.
Fill in Gaps in Your Smile
Dental implants can provide you with the opportunity you need to eliminate gaps caused by missing teeth. Our dentists at Rockledge Dental can provide you with options that include implants and bridges to fill in these gaps and to help you look your best. We will work with you to create a treatment plan that will restore your teeth to a beautiful smile without gaps or missing teeth.
Straighten Your Teeth
Crooked teeth can also have a real impact on your overall appearance. At Rockledge Dental, we offer orthodontic solutions that include retainers, traditional braces, and braces that can barely be seen while being worn. This can allow you to correct misalignments of your teeth quickly and effectively to create a smile of which you can be truly proud. Our dental team will help you find solutions that work for your needs, your looks, and your budget.
Eat Right for Better Dental Health
A healthy diet that includes plenty of calcium, fruits, and vegetables can keep your teeth strong and your body healthier. At Rockledge Dental, we can provide you with recommendations for a diet that is healthy for your teeth and that will help your body build stronger bones and tooth enamel. In many cases, this can reduce the risk of cavities that could otherwise affect the appearance of your smile.
Treat Bruxism With Dental Mouth Guards
Dental guards are a great way to prevent damage that may be caused to your teeth because of grinding or clenching your teeth at night. Known as bruxism, this condition can sometimes break teeth or cause deterioration of the tooth enamel. We offer customized night guards to prevent you from grinding your teeth together at night and to mitigate the damage that could be caused by clenching your teeth too tightly.
Replace Your Toothbrush
Getting a new toothbrush every three months or after any illness is the best way to protect your health and your teeth. Over time, bacteria can build up on your toothbrush. When you are sick, the germs that multiply during your illness can also stick to your toothbrush. By replacing your toothbrush regularly, you can avoid issues arising from exposure to these bacteria and viruses and can maintain the best dental health possible for yourself and your family members.
At Rockledge Dental, our team of dedicated dental professionals can provide you with the best services to keep your smile bright and your teeth white. We work with you at every stage of the treatment process to help you manage your dental health in the most practical and appropriate way possible. Give us a call today at (321) 252-0825 to schedule an appointment with our dentists in Rockledge. We are always here to serve you and to help you look and feel your best.