Are You a Good Candidate for Professional Teeth Whitening?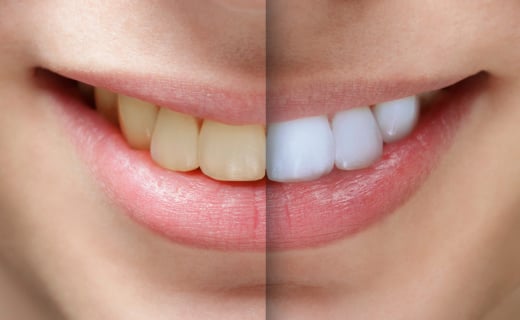 Almost everyone experiences some tooth discoloration or staining eventually. If you drink tea, coffee or red wine, these will leave stains over time. Smoking or chewing tobacco, taking certain medications and even suffering a dental injury can also lead to discoloration. Some causes of yellowing teeth are beyond your control. As you age, your tooth enamel thins, and this makes your teeth appear more yellow. In most cases, professional teeth whitening treatments can restore your smile's former glory and give you back the ability to smile without feeling embarrassed. Who Are the Ideal Candidates for Teeth Whitening? The best candidates for professional teeth whitening have healthy teeth without fillings or restorations and healthy gum tissues. Patients whose teeth have yellow tones are more likely to respond to treatment. Teeth Bleaching Whitening Treatments Aren't Right for Everyone Not everyone can have a tooth whitening treatment safely or effectively. Patients with the following conditions or circumstances may not be the best candidates:
Pregnant and lactating women
People who have restorations such as fillings, implants, crowns and dental bridges
Children under 16 years of age
Patients with periodontal disease, tooth decay, cavities and exposed roots
People who are allergic to teeth bleaching whitening agents like peroxide
Individuals with sensitive teeth
Those who seek unrealistic or blinding-white results
Barriers to Successful Teeth Whitening If you have fillings or other materials in your mouth, special considerations are necessary. Because crowns, bridges and other inorganic restorations are immune to the effects of tooth whitening, your natural teeth and restored teeth may not match after the procedure. If uneven color is likely to be a problem, your dentist may be able to develop a strategy to get more consistent results. In some cases, new fillings or other restorations may be required. Even if whitening is not a viable option, your dentist offers many other ways to perfect your smile such as veneers or bonding. To get the dental care you deserve from an affordable dentist in Rockledge, call today at or make an appointment. offers affordable family dentistry and gentle, compassionate dental care in Rockledge. Our office is conveniently located with extended hours to meet your needs. At , we provide most dental services, from basic preventative care and general dentistry to specialized procedures and complete dental reconstruction. We accept most dental insurance plans and offer affordable financial solutions for any budget. Patient satisfaction is our top priority and we strive to provide the exceptional, affordable dental care and personal touch that lead to lasting relationships. A smiling patient is our greatest reward and we look forward to keeping those smiles healthy, beautiful, and bright. Discover an affordable dentist who truly cares at .