Basic Dental Care in Rockledge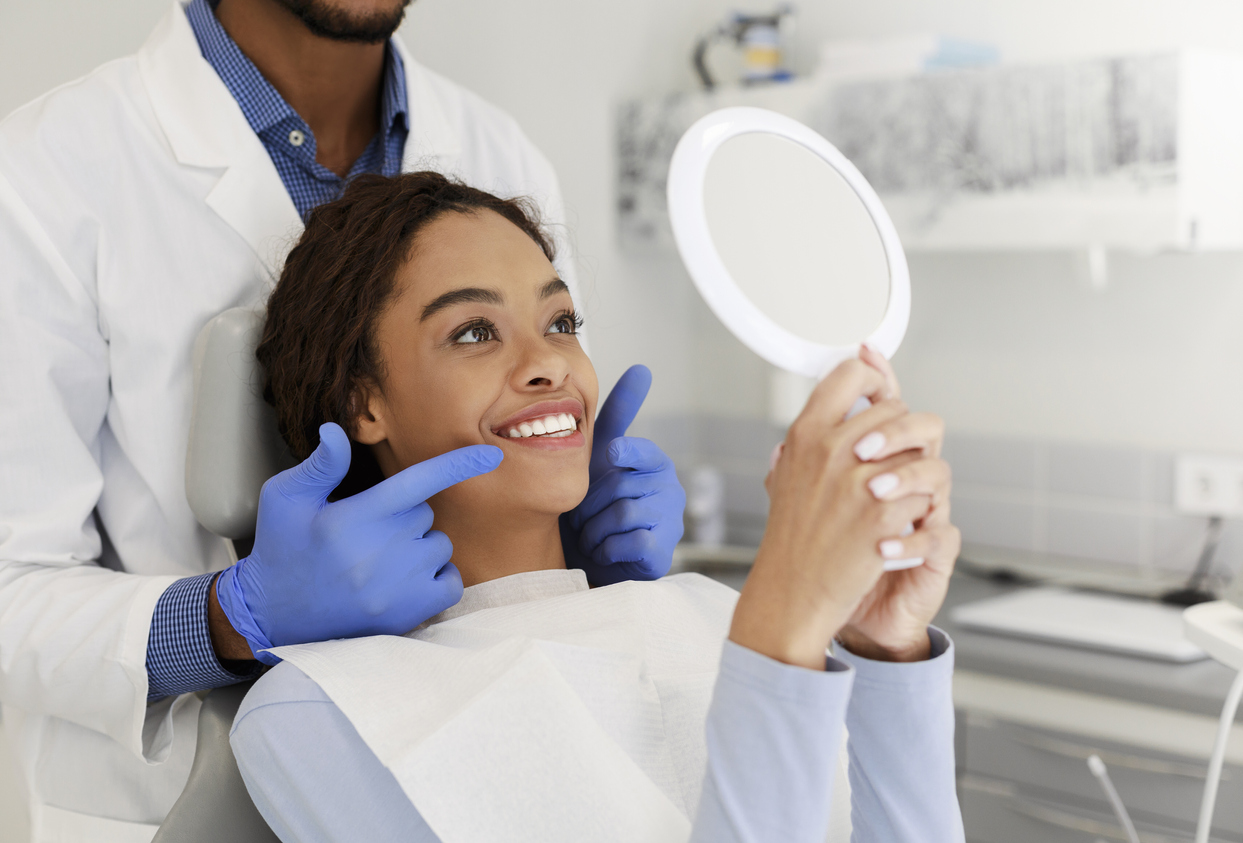 Keeping a healthy and happy smile isn't as hard as some people think. In fact, it starts with developing a basic dental care routine that you can use every day. The best part is that your daily routine doesn't have to be complicated. It just has to have some basic steps that make your teeth and gums healthy.
That being said, there's only so much that you can do at home. While a basic dental care routine is important, you also have to see your dentist in Rockledge. Your dentist cannot only provide helpful tips that cater specifically to your needs, but also catch small problems before they develop into larger ones.
Creating Your Basic Care Dental Routine
You don't need a complex dental care routine to keep your gums and teeth happy. Instead, you can use some basic tips to create a dental routine. The key is that it's easy to follow so that you do it every day. Let's discuss some of these key tips in detail.
Brush Your Teeth at Least Twice a Day
You have more than likely been hearing this tip since you were a kid. You need to brush your teeth twice a day: once in the morning and again at night. If possible, you should brush after every meal. If that isn't possible, you should at least do it two times a day. This prevents cavities and avoids plaque buildup.
When brushing your teeth, make sure that you brush for at least two minutes. The general guideline is to divide your mouth into four sections, and clean each section for 30 seconds. For example, you can clean the top right side of your mouth for 30 seconds and then the bottom right for 30 seconds. Repeat until you clean your entire mouth.
Also, picking the right toothbrush is just as important as how long you brush your teeth. It shouldn't have too big of a head on it. A large head will make it hard to brush hard-to-reach locations. You need to choose a toothbrush with soft bristles, too, because they're less likely to damage your tooth enamel or hurt your gums.
Get Toothpaste That Has Fluoride in It
There are a lot of toothpaste brands out there, and they come in a lot of flavors and scents. You can get whichever one you want, but make sure that the one you choose has fluoride in it. It's also not a bad idea to pick one that's accepted by the American Dental Association. You'll see the ADA symbol on the box or tube.
Fluoride is a natural mineral that naturally strengthens your teeth's enamel. The benefits of fluoride are well known. In fact, many cities add a little bit of fluoride to their water supplies to give citizens a fighting chance against cavities.
To get the most out of your fluoride toothpaste, don't rinse your mouth after brushing. This allows the toothpaste to sit on your teeth and gives the fluoride time to work. Do you want to give your teeth an extra fluoride boost? Consider getting a fluoride rinse. You can use this rinse once a day (typically before bed) to give your teeth the extra fluoride they need.
Make Sure That You Floss
One of the most important steps in your daily dental routine is flossing. Unfortunately, it's one of the steps that people leave out most often. The ADA recommends that people floss at least once a day to remove food between their teeth that brushing alone simply can't get.
Don't spend too much time worrying about which flossing method is the best. Whether you're using traditional floss, a floss pick, or a water flosser, flossing every day is the most important thing. If you need more flossing advice, ask your dentist about it when you go in for your checkup.
Add Mouthwash Into the Mix
Mouthwash is a great, inexpensive component that you can add to your basic dental care routine. It doesn't cost much to buy, but the benefits of using it are important. This type of rinse kills the bad bacteria that lives in your mouth. This is why mouthwash is great at promoting gum health and reducing your chances of getting gum disease.
There are a lot of flavors and types to choose from out there. Find one that you like, and start adding mouthwash to your daily routine.
What Can My Dentist in Rockledge Offer Me?
No matter how well you take care of your teeth, you still have to see your dentist from time to time. In fact, it's recommended that you schedule at least two regular checkups a year. During these checkups, your dentist can catch problems before they get worse.
When you go in for a checkup, your dentist will probably do a general cleaning to give your teeth a professional clean that isn't possible at home. You'll also undergo a dental exam and possibly take X-rays. The great thing about X-rays is that they can spot problems that are impossible to see with the naked eye.
Your Rockledge dentist can even do oral cancer screenings. Like with any type of cancer, catching oral cancer quickly improves your chances of overcoming it. You can reduce your chances of getting oral cancer by not smoking and avoiding chewing tobacco.
Reliable Dental Care in Rockledge
Keeping your smile healthy and happy doesn't have to be hard if you have the right team on your side. Our office offers professional dental care in Rockledge. Our services should be combined with the oral hygiene routine that you do every day. We can even provide customized dental care tips to help you improve your daily routine.
Are you ready to take your dental care to the next level? Give us a call today to set up an appointment. We can ensure that you get the dental care that you need at a price that you can afford.
Making an appointment is easy. You can do it over the phone, in person at our office, or by using our easy online appointment scheduler. The whole process is simple, and our staff will be there to help you every step of the way and answer any questions you may have.