Colors and characters make teeth brushing fun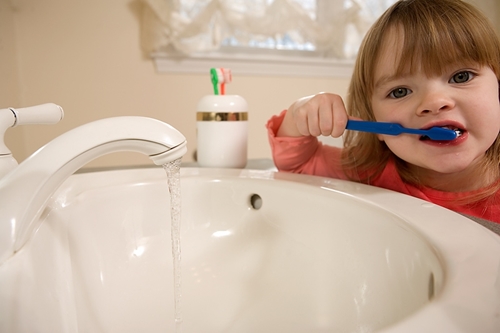 Many parents are familiar with the bedtime battle of brushing teeth. Sometimes, getting the kids upstairs and into their pajamas is tough enough, and convincing them to brush and floss is a struggle some aren't willing to start. However, teaching good brushing habits starts young, so it's important that parents have a little help getting the toothpaste on the brush.
The American Dental Association reports that toothbrushes in fun shapes, colors and designs can be effective in convincing children to brush. Some brushes light up, others have sparkles or feature a favorite superhero. Pick a brush depending on your child's interest – the closer it is to a toy, the more likely they will want to use it. Some children think it's special to have an electric toothbrush. If this will help your child stick to the habit, it can be a great addition to his or her dental routine.
The type of toothpaste you choose can also help. Some kids tend to be picky with flavors, and this sole factor could prevent them from brushing. Try out kid-friendly flavors like bubblegum, strawberry or grape to see if your son or daughter prefers these over classic mint.