Posted under:
Root Canal
Posted on: October 15, 2020
Dental Care Basics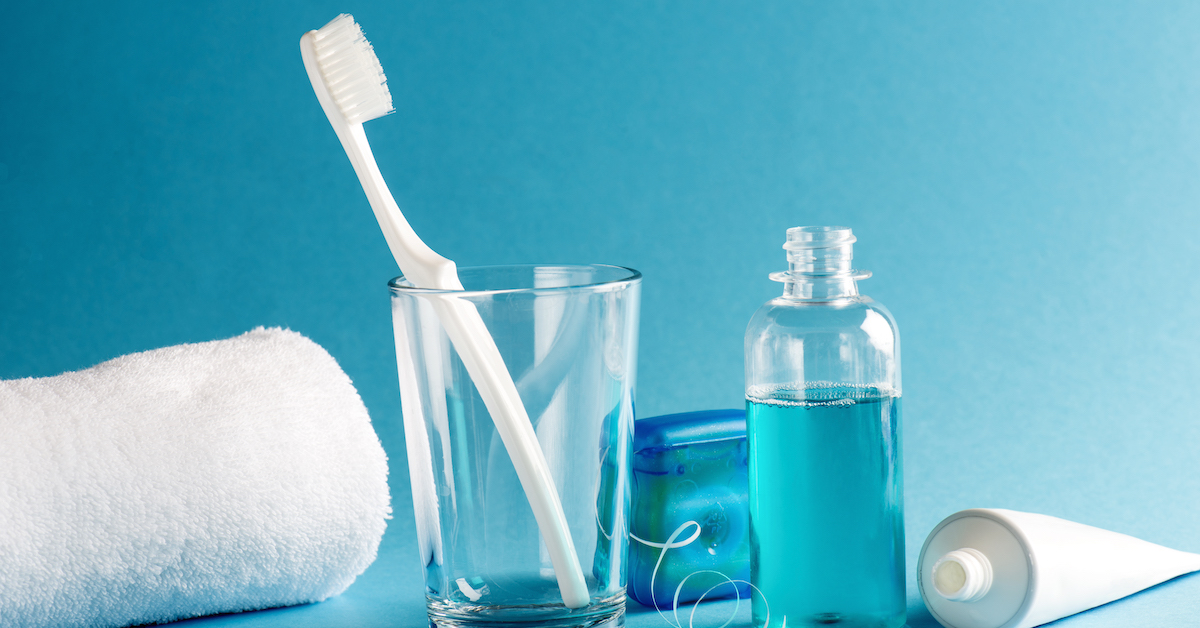 Dental Care Basics for Everyone
Taking care of your teeth and gums is the best and most practical way to ensure a healthy bite and a brilliant smile now and in the future. At our dental practice, we will work with you to create a dental care regimen that works with your schedule, your budget and your needs. Regular dental examinations and proper care for teeth and gums is essential to maintain your general state of health and your ability to bite, chew and smile.
Our team wants to help you avoid problems with your physical health, by ensuring that your teeth and gums are functioning properly. As your mouth is the entry way to your digestive system and respiratory tract, it's vital to keep it healthy in order to avoid certain diseases.
Understanding Plaque and Tartar
Plaque is a clear, sticky film that is produced when bacteria inside your mouth interact with the starchy or sugary foods you eat. This produces acids that attack the enamel of the teeth to produce cavities and tooth decay. Plaque is responsible for most cavities and cases of tooth decay. Most of the plaque on your teeth can be removed with regular brushing and flossing after each meal.
Plaque that is not fully removed during brushing and flossing can harden into a substance called calculus or tartar. This hard material must be removed during regular teeth cleaning visits. If it remains on teeth for an extended period, tartar can increase the risk of developing gingivitis, which is the first stage of gum disease.
What Are the Warning Signs of Gingivitis and Gum Disease?
About three-fourths of all Americans suffer from some form of gum disease during their lifetimes. Some of the early warning signs of this serious dental condition include the following:
Bleeding, bruised or painful gums
Gums that are dark red or purplish in color
Swelling and inflammation of the gums
Persistent bad breath
Loosening of teeth
Changes in the way teeth fit together when you bite
Sensitivity of the teeth to hot and cold
Most cases of gum disease are caused by the buildup of plaque and tartar on the teeth. Over time, these materials cause irritation and inflammation of the gums, which can lead to a breakdown of the underlying structures of the mouth and jaw. This can lead to tooth loss and the loss of bone in your jaw, which can affect your smile, your bite and your ability to receive dental implants in the future.
Our dental team can provide teeth cleaning services to help prevent gum disease from developing in the first place and practical treatments for this serious condition. We are
Cavities and Tooth Decay
Tooth decay can affect teeth at any age and in any part of your mouth. Also known as cavities or caries, areas of tooth decay can cause pain and damage to your teeth. Plaque and other bacteria in your mouth can create breaks in the enamel of your teeth and then attack the pulp and material inside the tooth. This can lead to serious damage to the outer structure of your teeth and can eventually cause severe toothaches and even the loss of teeth if not managed properly. Since tooth decay is considered the most common chronic childhood disease by the American Dental Association, dealing with cavities and tooth decay is a priority for dealing with patients of all ages in our dental practice.
Some of the most common signs of tooth decay and cavities include the following:
Pain in your teeth when you bite or chew
Toothaches that persist and that appear to have no evident cause
Visible holes or discoloration of teeth
Increased sensitivity to certain foods or drinks
Regular checkups in our office are the best and most practical way to spot cavities and to take care of them before they do serious damage to the structure of your tooth. Our office will work with you to determine the best course of treatment for any existing tooth decay or cavities and to ensure the quality of your bite and the health of your teeth.
Best Practices for Caring for Your Teeth at Home
Our dentists can provide you with expert recommendations on how to care for your teeth properly on a daily basis.
Brushing: The American Dental Association recommends brushing at least twice daily with a fluoride toothpaste. Using an electric toothbrush may make it easier to reach every part of your teeth and to ensure that as much plaque is removed as possible. Brushing your teeth for at least 120 seconds and brushing your tongue can also help you manage issues with plaque that could affect the health of your teeth and gums. Change your toothbrush every three months and after any bout of illness to promote the best brushing results and to help prevent disease.
Flossing: Flossing is also important to remove food particles from between your teeth.
Mouthwash: When combined with an antibacterial mouthwash and regular brushing, dental floss can help you maintain the health of your teeth throughout your life.
Healthy Eating and Drinking: Maintaining a healthy diet is one of the best ways to manage your dental health and to keep your teeth strong for years into the future. Regular teeth cleaning and exams with our office are also essential to keep your teeth looking and feeling their best.
Keeping Your Teeth Healthy For Life
Making regular appointments with our dentists will help you manage issues with your teeth and gums. We offer oral cancer screenings, X-rays and professional dental cleanings to help you keep your natural teeth longer. Give us a call today to schedule an appointment with our team. We look forward to the opportunity to serve you.
Finding a dentist to care for you regularly, can help you save time and money and prevent the recurrance of problems and the formation of new conditions. One very important reason to continually visit the dentist is for an oral cancer screening. According to the National Institute of Dental and Craniofacial Research, oral cancer is diagnosed in over 49,700 people per year, making up about 3 percent of all cancers.
Good oral hygiene requires regular dental examinations and treatment as well as proper care for your teeth at home. If you are looking for dental care in Rockledge, our team can help you with regular teeth cleanings, exams and treatment for any issues that may develop, including gum disease, cavities, abscesses and many other dental ailments. We work with you to manage all your dental care needs and to provide you with the care needed to help you and your family maintain the healthiest teeth and the brightest smiles possible.