Discover the Best and Brightest Whitening Toothpaste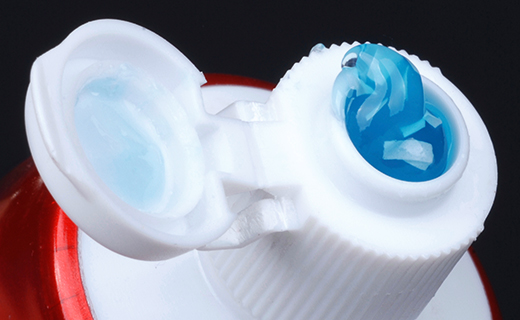 Face it, we all want whiter teeth but not all professional treatments from a dentist are affordable. But whiteness is well within reach with the wide array of whitening toothpastes. Yet so many products make so many promises that you may not know which paste to pick. Allow us to enlighten you on the wide world of whitening. Whitening has come a long way and today's whitening toothpastes can whiten and brighten better than ever. While professional whitening by a family dentistry expert is always preferred for its immediate and dramatic results, you may just want to whiten at home if your staining is mild or your budget is limited. And over-the-counter whitening toothpastes are perfect for that purpose. These powerful dental care products can dissolve discoloration, take away stains, remove plaque, strengthen enamel, and even prevent new stains from forming. Today, there are a wide variety of whitening toothpastes, but most of these dental care products contain one or more of the following powerful ingredients:
Sodium Monofluorophosphate: The formal name for fluoride, this helps to prevent cavities and reduce the tooth sensitivity that some people experience after whitening.
Hydrogen Peroxide: This is the basic form of the active ingredient in most tooth whitening products.
Carbamide Peroxide: This is a more concentrated form of hydrogen peroxide and is usually found in the professional whitening formulas used by your dentist.
Sodium Bicarbonate: Another name for baking soda, it is a mild abrasive that helps clean teeth, neutralize the acids that erode tooth enamel, and freshen breath.
Hydrated Silica: A mild abrasive that removes stains from teeth.
Now that you know what makes whiteners work, you may want to know which will work for you. Today, there are many whitening toothpastes available and some even have extra dental care benefits. To help you make the right white choice, consider these proven and popular products: Arm & Hammer™ Advance White™ Extreme Whitening with Stain Defense – This toothpaste features a trifecta of whitening wonders. Peroxide for extra whitening. Baking soda to remove plaque and stains. And their patented Stain Defense™ technology helps prevent new stains from starting.  Colgate Optic White®Dual Action Toothpaste–Specially formulated withenamel-safe whitening ingredients, this targeted toothpaste promises to make teeth three shades whiter and to start showing results after only one week. It also polishes teeth to make your smile shine. Crest 3D White Advanced Vivid Stain Protection Toothpaste– This supreme cleaning formula removes 90% of surface stains in just 14 days. It features micro-cleansing whiteners that create a unique foaming action to gently polish away stains, and works as a whitening protector to stop new stains from setting. Opalescence Whitening Toothpaste – Available only through dentists in Rockledge, this professional-level whitening toothpaste offers enhanced stain-fighting power and a maximum amount of fluoride to maintain the whiteness and brightness of professional whitening treatments. Rembrandt® Intense Stain®– Expertly formulated with special micro-polishers and a strong stain-fighting ingredient, this power-packed paste removes set-in stains, prevents new stains from forming, and strengthens tooth enamel.  Sensodyne® Pronamel® Gentle Whitening Toothpaste – Designed to be sensitive to those with tooth sensitivity, this unique formula gently whitens while re-hardening tooth enamel that's been softened by acid erosion. Supersmile Professional Whitening Toothpaste – This toothpaste whitens teeth, features fluoride, strengthens tooth enamel, and freshens breath, but doesn't contain the abrasive silica often used in commercial products, so it's 75% less abrasive than the recommended standard set by the American Dental Association (ADA). Now that you know which whitening toothpastes are the best dental care products for a brighter smile, you're well on your way to whiter teeth that will let you shine. To get the dental care you deserve from an affordable dentist in Rockledge, call today at  or make an appointment. offers affordable family dentistry and gentle, compassionate dental care in Rockledge. Our office is conveniently located with extended hours to meet your needs. At , we provide most dental services, from basic preventative care and general dentistry to specialized procedures and complete dental reconstruction. We accept most dental insurance plans and offer affordable financial solutions for any budget. Patient satisfaction is our top priority and we strive to provide the exceptional, affordable dental care and personal touch that lead to lasting relationships. A smiling patient is our greatest reward and we look forward to keeping those smiles healthy, beautiful, and bright. Discover an affordable dentist who truly cares at .