Exploring Your Dental Crown Options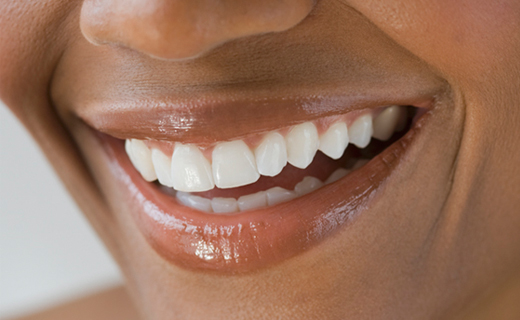 Each of your teeth has a clinical or natural crown. The crown is the visible portion of your tooth that gives you a great smile and helps you chew foods. A dental crown or cap is an artificial covering that fits over your natural crown permanently to protect and conceal it. If a tooth is misshapen or discolored, or it is weakened by a fracture, large cavity, or root canal treatment, a dental crown can restore it to perfect function and appearance. Dental crowns are made from a variety of materials, and each has advantages and disadvantages. Here are the basic types. Types of Dental Crowns
Gold or gold alloy dental crowns are traditional choices that offer excellent durability and require less modification of the natural tooth. Gold dental crowns will not break or chip, and they cause the least amount of wear on opposing teeth.
Other metal alloys are also used in making crowns. Combinations may include platinum, palladium, nickel, and chromium. All-metal dental crowns are more visible in the mouth and are often reserved for molars.
Stainless steel crowns are typically used as temporary coverings for badly damaged primary teeth and first molars in children and fractured permanent incisors.
Porcelain and ceramic crowns are popular because they closely match the appearance of natural teeth. Newer ceramic crowns are becoming increasingly durable, and some dental offices can make them on-site while patients wait.
Composite resin crowns are considerably less expensive than other types of dental crowns, but they are prone to fracture and are not as durable as metal and ceramic crowns.
Zirconia crowns are a versatile choice with high aesthetic value. The durable ceramic material can be made very thin and either translucent or opaque.
A combination crown is made from more than one material. Typically, they are crafted from porcelain fused to metal. The combination makes the dental crown more durable than its ceramic peers, but it still provides a natural appearance.
How Do I Choose the Right Dental Crown? The best way to choose your crown is to talk to your dentist in Rockledge about your concerns. Your dental team can determine what type of dental crown will work best for your tooth, and they can also help you decide which types of dental crowns are the most cost effective, and will give you the performance and appearance you desire. To get the dental care you deserve from an affordable dentist in Rockledge, call today at or make an appointment. offers affordable family dentistry and gentle, compassionate dental care in Rockledge. Our office is conveniently located with extended hours to meet your needs. At , we provide most dental services, from basic preventative care and general dentistry to specialized procedures and complete dental reconstruction. We accept most dental insurance plans and offer affordable financial solutions for any budget. Patient satisfaction is our top priority and we strive to provide the exceptional, affordable dental care and personal touch that lead to lasting relationships. A smiling patient is our greatest reward and we look forward to keeping those smiles healthy, beautiful, and bright. Discover an affordable dentist who truly cares at .