Flossing: What's The Best Tool For The Job?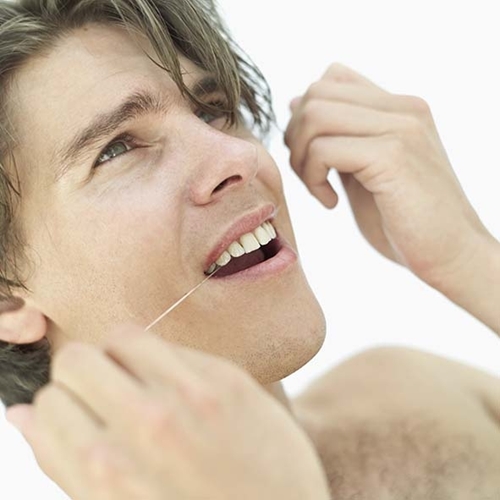 Flossing is an integral part of any dental health routine, preventing gingivitis and other gum diseases. There are many flossing options on the market today, so which type is best for you?
According to the Mayo Clinic, traditional dental floss is considered the best tool for effective flossing. Because it slides between the teeth, it clears bacteria and plaque on the sides of the teeth as well as in between along the gumline. Other tools, such as water picks, are also available. Water picks aim a stream of water at the teeth and remove food particles from your teeth, but should not be considered a substitute for brushing and flossing.
There are two types of dental floss, nylon and PTFE floss, according to Colgate. Nylon floss comes in waxed and non-waxed varieties, and is the most common and inexpensive floss, but it may tear or shred in particularly tricky spots. PTFE is slightly more expensive, but it slides easily between the teeth and will not shred. There are also floss holders that can make flossing hard-to-reach areas much easier.