Gingivitis: Symptoms and Causes in Rockledge, FL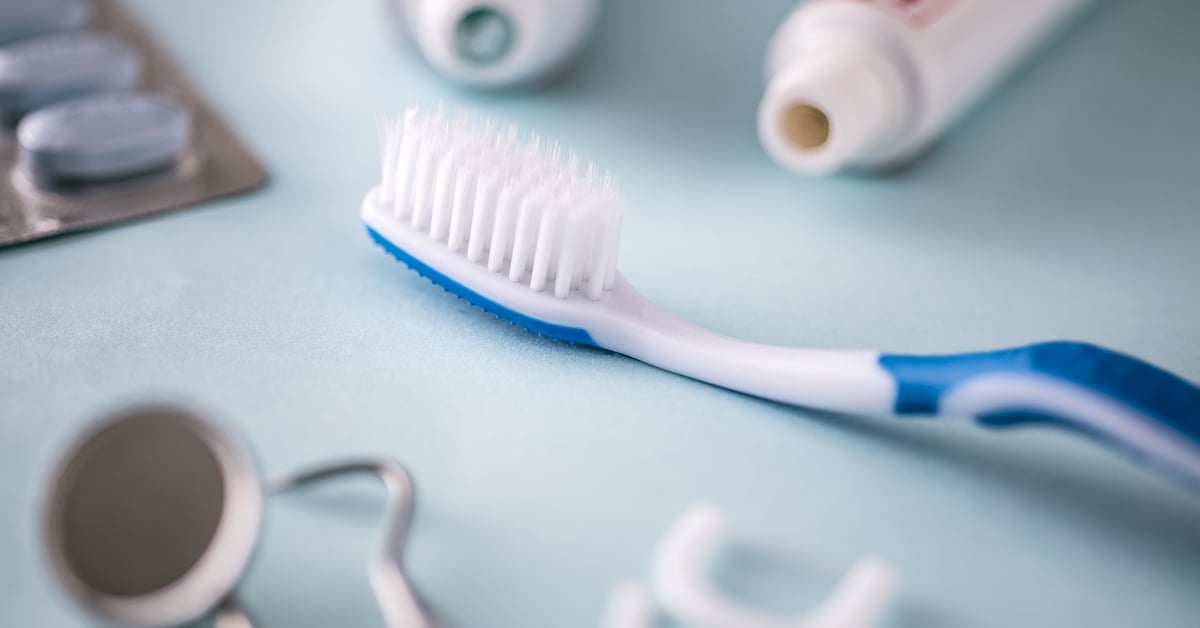 What Habits Can Cause Gum Disease and Are There Symptoms of It?
If you've noticed that you have persistent bad breath or your gums bleed when you brush or floss, then you may have the beginning of gingivitis. Continue reading to learn more about the symptoms, treatment, and prevention of this serious disease that can rob you of your teeth and your good health.
Can Gum Disease Be Prevented?
Gum disease is serious and it's one of the most common diseases. It afflicts more than 70 percent of those who are 65 years and older, as well as more than 30 percent of those who are over 30 years old, according to the CDC. It affects men more often than women. However, it's also one of the most easily preventable diseases. To prevent gingivitis, you just need to establish and maintain a regimen of good oral hygiene, which includes regular dental checkups. Although other factors can be involved, good oral hygiene will help to minimize their impact.
How Do I Recognize the Symptoms of Gingivitis?
Gingivitis often presents asymptomatically, so you might have gum disease and not know it. If you notice any of the following, you should schedule an appointment with your dentist without delay:
A bad taste in your mouth
Any changes in the color of your gums, such as becoming red or purple
Bleeding when flossing or brushing
Increased gaps between your teeth
Loose teeth
Pain when you chew
Persistent bad breath
Swollen, sensitive gums
Receding gums
Any or all of these symptoms can lead to the advanced stages of periodontal disease, which can cause you to lose your teeth and the tissue and bone structure that support them, and adversely affect your overall health.
What Causes Periodontal Disease to Form?
When you eat or drink, the bacteria in your mouth attach to the food particles and begin to form plaque. If not removed through brushing and flossing, the bacteria flourish and begin to settle in the spaces between your teeth and the crevices in your gums. Decay can begin and when the plaque remains, it will eventually become tartar, a very hard substance that can only be removed by a dental professional. After a while, the tartar will form a protective covering over the plaque and enable it to continue to flourish. It also will increase inflammation in your gingival tissues, which can travel throughout your body and cause disease in your major organs.
What Risk Factors Encourage the Formation of Gingivitis?
Although a program of good oral hygiene will minimize the possibility of getting gingivitis, the following risk factors can increase the likelihood that you'll develop periodontal disease:
Any type of reconstructive dental work such as bridges, fillings or dental appliances that don't fit well or are defective
AIDS/HIV, cancer treatments, diabetes and other health issues that compromise your immune system
Fluctuations in your hormone levels
Hereditary predisposition
Inadequate nutrition, especially if you have low levels of vitamin C
Medications that cause you to have dry mouth
Smoking or chewing tobacco
Can Gum Disease Negatively Affect Your Physical Health?
In addition to the adverse effects on your teeth, gums, and jaw, periodontal disease can have a negative impact on all the systems of your body, and the bacteria in your mouth can travel through your bloodstream to all of your major organs. According to the American Academy of Periodontology, severe gum disease is associated with the following major health concerns due to the inflammation that's transported throughout the body:
Arterial stroke: People with gingival disease were found to have a higher incidence of stroke due to arterial blockage to the brain than those who had other types of strokes.
Cardiac diseases: Those who have gingivitis or periodontitis have a higher incidence of cardiac disease.
Diabetes: Diabetics who have uncontrolled blood glucose levels encourage the development of gingivitis—in addition to kidney disease, neural damage, and loss of vision that often result from having diabetes.
Pulmonary diseases: The bacteria in the mouth can be transmitted to the lungs via the normal breathing and can cause lung diseases, according to the AAP.
Various types of cancer: The AAP reports that men with periodontal disease were nearly a third more likely to develop blood cancers, 49 percent likelier to develop kidney cancer, and 54 percent more likely to develop pancreatic cancer than those with good oral health.
To prevent gum disease from adversely affecting your health if you have any of the risk factors or health issues that can lead to gingival disease, make sure you get regular dental checkups. Your dentist can advise you of the number of times each day that you need to brush and floss so you'll receive the optimal oral health benefits.
What Treatment Protocols Work Best at Treating Gum Disease?
The best treatment regimen for preventing the spread of gum disease is following a good oral hygiene program. Brushing and flossing daily, or at the rate recommended by your dentist, and having regular dental checkups will ensure that you maintain optimal oral health, which will also help you stay in good physical health. If gum disease continues untreated, you'll need more than a dental cleaning. Your dentist will probably recommend scaling and root planing if you've reached the stage of chronic periodontitis.
If it's been a while since your last dental treatment, just call our office to make an appointment. You can also use our online booking tool to schedule a dentist visit. But please don't procrastinate; contact us today.