Posted under:
Root Canal
Posted on: September 1, 2022
Gum Care Awareness Month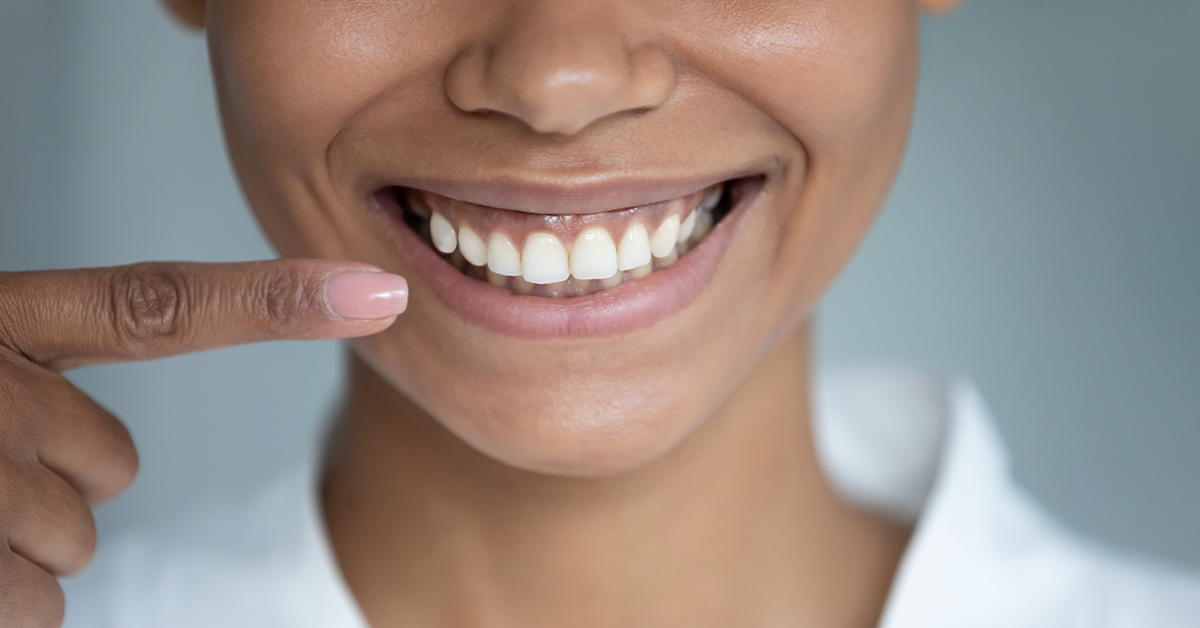 September Is Gum Care Awareness Month
The significance of good gum health to your overall good health cannot be stressed enough, and rather than dedicating gum care awareness to one month, it should be a year-long activity. If you don't have good gum health, you won't have good physical health. It's that simple.
Research has linked good gum health to longevity, and conversely, they've correlated poor gum health to the onset of serious diseases such as:
Cancer
Dementia
Diabetes
Heart disease
High blood pressure
Stroke
The thin and porous membranes and tissues in the mouth are very permeable, so anything that's in the mouth will be transported via the bloodstream to all other parts of the body, including the major organs. Gum disease is caused by bacteria that cause inflammation and infection, so if you have inflammatory bacteria in your mouth, you'll have it in the rest of your body.
Not only that, but gum disease is the leading cause of tooth loss in adults who are 35 and older. Since no one wants to smile when they're missing teeth and have gum disease, poor gum health can adversely impact your self-confidence and self-esteem, so make sure you keep your gums and teeth healthy.
There's no time like today to start practicing healthy gum care! Call today to schedule your cleaning.
How Do I Get and Maintain Good Gum Health?
Maintaining good gum health is surprisingly simple. All it requires are three items you probably already own, and if you don't, you should get them immediately. They are:
A soft-bristled toothbrush that's the correct size for your mouth
Good quality toothpaste
Dental floss, either traditional floss, floss picks, or a flosser – all work equally well as long as you use them
Antibacterial mouthwash, although this is optional
If you use mouthwash, either the traditional type or the non-alcoholic type work well.
All your dental products should carry the ADA Seal of Acceptance, so you know you're getting a quality product. The only addition to the above is an annual dental appointment for an exam and teeth cleaning. Your dentist can detect minor issues and correct them before they escalate to a major problem, so don't ignore this addition to your dental hygiene regimen.
The American Dental Association recommends that you brush and floss at least twice daily, and one of those times should be just before bedtime. Be sure to brush your tongue as well, and don't eat or drink anything but plain water after your nightly routine.
Brushing your tongue may feel odd at first, but the process will remove most of the bacteria that can lodge on the rough surface of your tongue. By doing this, you'll eliminate the majority of bacteria in your mouth so that they don't remain on your gums and teeth throughout the night and start the process of decay and inflammation.
What Are the Symptoms of Gum Disease?
No matter the quality of your oral hygiene regimen, you may occasionally develop gum disease. The seven symptoms of gum disease are:
Bad breath or an unusual taste in your mouth
Gums that pull away from your teeth
Inflamed or swollen areas on your gums
Infection or pus between your teeth
Loose teeth or odd gaps between your teeth
Minor bleeding when you brush or floss
Swollen, sensitive, or reddened gums
Any of these can indicate the presence of gum disease, so if you notice any of them, be sure to schedule a dental appointment without delay.
What Are the Stages of Gum Disease?
Gum disease begins as gingivitis, which is an inflammation that causes minor bleeding and some discomfort. When treated at this stage, gum disease can be cured, and any damage can be reversed.
When gingivitis isn't treated, it escalates to periodontitis and can't be cured. Any damage done is irreversible. The best prevention for periodontitis is not to let it happen. By maintaining good oral hygiene and addressing issues promptly during your annual or semi-annual dental exam and cleaning, you'll have the best oral health possible. Periodontitis is a serious disease that causes permanent damage to your teeth and gums, but its progression can be halted through the use of antibiotics, professional scaling, and root planing. Any damage can be repaired but not reversed.
When periodontitis isn't treated, it becomes advanced periodontitis, and by the time you've reached this stage, you'll have irreparable damage to your gums and teeth. You'll have lost many or all of your teeth, you'll have destroyed the supporting tissues that secure your teeth in your jawbone, and your facial structure will look like it has melted. Your only recourse at this point is expensive and invasive reconstructive surgery, which may include a bone graft if you plan to have dentures or implants.
It's beyond unfortunate that all this damage can be prevented by simple good oral hygiene, but that is the fact. The same oral hygiene regimen that you use for healthy teeth is the same routine that will keep your gums healthy, so don't ignore your good oral hygiene habits.
Need a Dental Appointment in Rockledge?
If you haven't seen a dentist in a while, or you need to schedule an annual checkup, or if you need any other dental procedure, then call Rockledge Dental at (321) 252-0825, and we can help you.
We recommend that everyone who is 18 and older schedule an oral cancer screening since it's a rapidly spreading cancer that usually presents asymptomatically. By the time you notice it, it has spread to other areas, so we recommend getting screened. The procedure isn't painful, and it isn't invasive. Your dentist will screen you while they perform the exam.
Don't be a victim of gum disease that may shorten your life or cause a serious illness. Our Rockledge dentists are some of the best in the area for preventative dentistry, and we'd love to help you maintain your good oral health and your beautiful smile.
Call us today. You'll be glad you did.