Posted under:
General
Posted on: October 29, 2015
How Composite Resin or Porcelain Veneers can Improve how Teeth Last and Look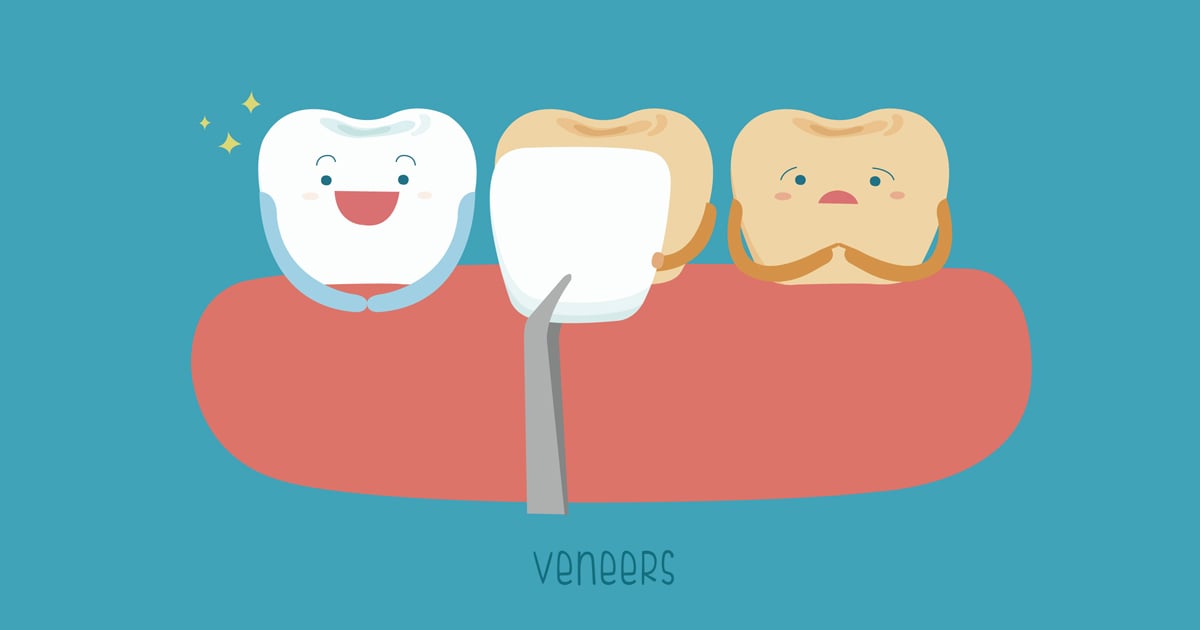 If you're troubled by your teeth because they're looking less than their best, discover the beauty of veneers. See if this dental option would be good for you and your smile. The Comparative Benefits of Veneers Dental veneers are a type of cosmetic dentistry where a thin layer of tooth-colored material is applied over a tooth to improve its appearance and strength. They can correct a host of issues including eroded tooth enamel, poor tooth alignment, chips, fractures, and stains. And they make your teeth whiter, brighter, straighter, and stronger. Often confused with crowns, veneers are more durable and provide more attractive results without the need for removing tooth structure, which crowns usually demand. If you're wondering whether you might need veneers or crowns, talk to your dentist. And, keep in mind that what individual veneers cost can vary based on the material used and the application process. Dental Problems that Warrant Veneers While veneers aren't advised for everyone, they may be able to help you enhance and strengthen your smile. Your dentist will determine whether veneers or crowns are more worthwhile for you based on your dental concerns. Veneers are most commonly recommended to correct these dental issues:
Wear and tear from time and prior dental behaviors
Uneven teeth from years of wear or tooth grinding
Dull, discolored, or deteriorating tooth enamel
Poor tooth alignment or spacing due to genetics
Cracked, chipped, or broken teeth
How Composite Resin Veneers Differ from Porcelain Veneers Veneers can be made out of composite resin or porcelain, and they can be created indirectly or directly. If you choose indirect veneers, then composite resin or porcelain is used to create your veneers in a dental laboratory, which are later applied to your teeth. In contrast, direct composite resin veneers are formed on your teeth directly by your dentist. Porcelain veneers are best for severe dental damage and problems. If you have less extensive dental issues or you're concerned about what veneers cost, then composite resin veneers are the ideal choice for you. Your dentist in Rockledge can advise you on the appropriate treatment for your teeth. To learn about our family dentistry practice in Rockledge, call today at or make an appointment. offers affordable family dentistry and gentle, compassionate dental care in Rockledge. Our office is conveniently located with extended hours to meet your needs. At , we provide most dental services, from basic preventative care and general dentistry to specialized procedures and complete dental reconstruction. We accept most dental insurance plans and offer affordable financial solutions for any budget. Patient satisfaction is our top priority and we strive to provide the exceptional, affordable dental care and personal touch that lead to lasting relationships. A smiling patient is our greatest reward and we look forward to keeping those smiles healthy, beautiful, and bright. Discover an affordable dentist who truly cares at .