How Does Whitening Toothpaste Work?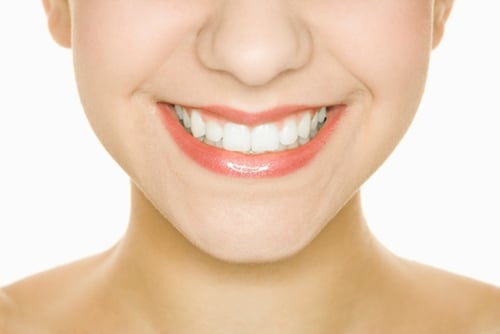 If your teeth are looking a little lackluster, your dentist may recommend brushing with whitening toothpaste to brighten them up. While whitening toothpaste does not change the natural color of the teeth, it can remove surface stains that are caused by substances like coffee, tea and other dark-colored food and drink.
Whitening toothpaste often includes special abrasive substances like baking soda that gently polish the teeth. It may also include chemicals to break down or dissolve stains. According to the Mayo Clinic, new research shows that toothpaste containing the chemical blue covarine can make teeth appear immediately whiter because it adheres to the teeth and creates an optical illusion by balancing out the yellow hue with blue.
Generally, you can use whitening toothpaste every day, and you will start to see results after about two to four weeks if you are brushing with it twice daily. However, because whitening toothpaste can be abrasive, you may experience some tooth sensitivity if it is damaging your enamel. If your teeth are sensitive but you still want to whiten them, you may consider using the whitening toothpaste in the morning and a toothpaste designed to treat sensitivity in the evening.