Let Your New Denture Routine Lead to a Healthier Life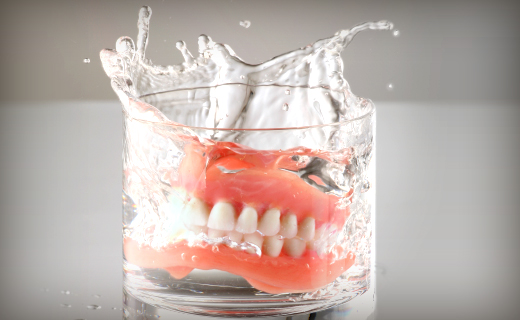 If you've experienced tooth loss, you already know how major physical changes can have a huge impact on your self-esteem and your lifestyle. Restoring your teeth with removable or permanent dentures has its own challenges. You can expect affordable quality dentures to change your life for the better, but some minor adjustments will be required. It's a perfect time to step up your self-care routine by incorporating healthy new habits into your denture care. With a positive attitude and a little patience, you'll soon be enjoying your new smile alongside increased energy and better health.
Keep Your Body Healthy
Transition periods can be stressful, so it's especially important to make sure your body has all the nutrients it needs while you're adjusting to your dentures. When you're able to add chewy and crunchy textures back into your diet, you'll have exciting opportunities to try new healthy foods that you were unable to eat without your teeth. To maintain optimum energy levels, get plenty of sleep. Keep your body healthier buy avoiding tobacco, and limit your alcohol consumption.
Get Exercise Daily
Exercise elevates mood, enhances self-confidence, and increases energy levels. Adding a healthy workout to your day lowers your blood pressure and improves your circulation. With the added stress of learning about your new dentures, you need the extra boost. You can incorporate daily exercise into your denture care routine by getting out of the house for a brisk walk or jog after inserting your dentures. You can get your daily steps in while you smile with newfound confidence at passers-by. Remember to warm up and cool down with gentle stretches to protect your muscles. When your energy levels start to soar, you'll begin to associate your daily dental dentures routine with a feeling of well-being and high self-esteem. 

To learn about our family dentistry practice in Rockledge, call Rockledge Dental today at (321) 252-0825 or make an appointment.
boilerplate