Posted under:
Root Canal
Posted on: October 2, 2022
October Starts National Dental Hygiene Month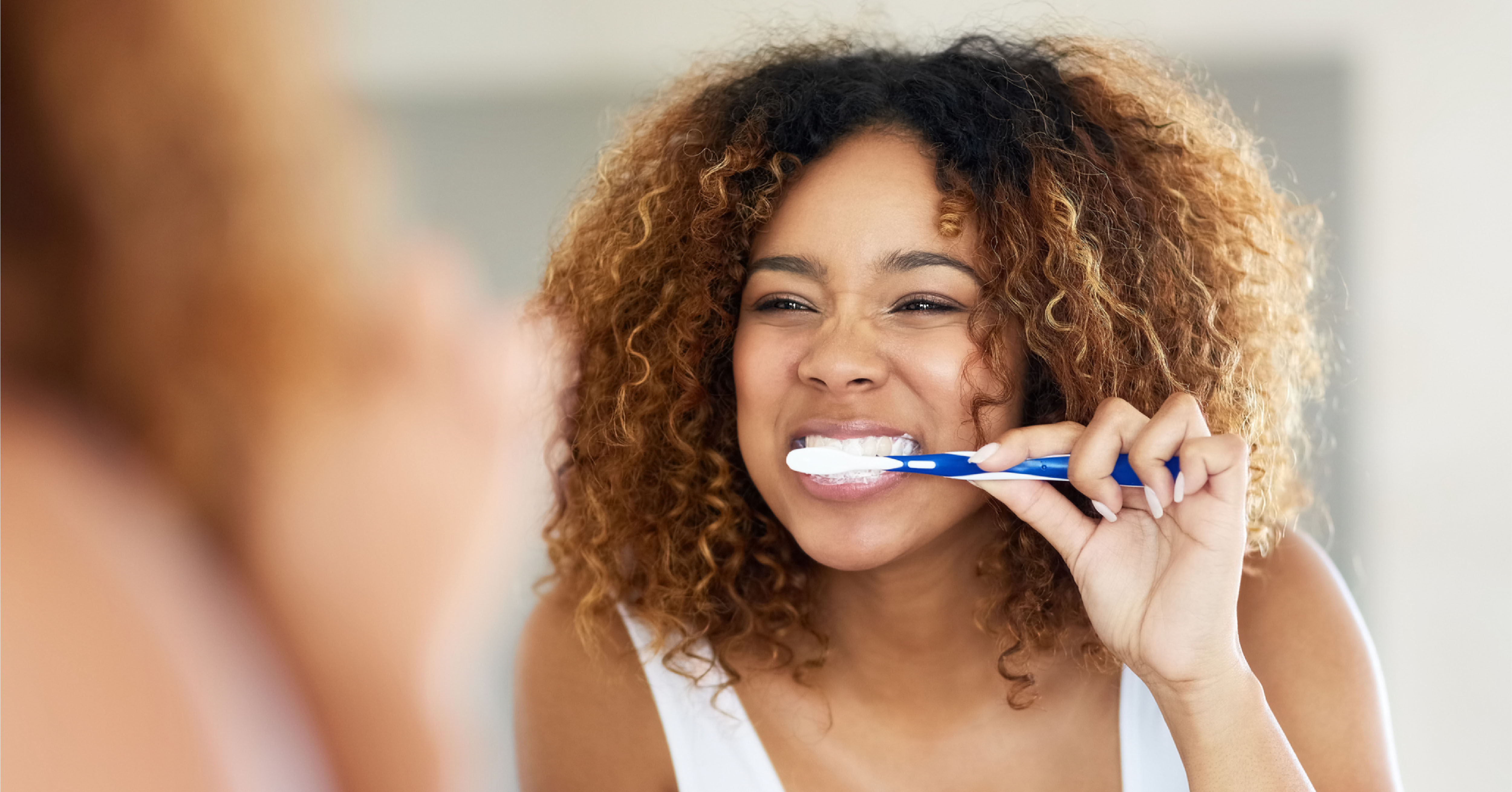 October is a fantastic month that has a lot going for it! People often get images of changing leaves, pumpkins, and candy as the month approaches. While these are all good things, there is one more thing that you should add to your October imagery, and that is good dental hygiene. This is because October is known as National Dental Hygiene Month.
As you can guess from the name, National Dental Hygiene Month is all about improving your dental hygiene. Most people don't take care of their teeth and gums as well as they should. During this national event, dentists, and dental hygienists from all over the country work hard to spread awareness about the importance of proper dental hygiene.
Let's take a few minutes to talk about ways that you can improve your own dental hygiene at home. Just remember that good oral hygiene involves going to your Rockledge dentist at least twice a year for a dental exam and cleaning.
Improving Your At-Home Dental Care Routine
While going to the dentist regularly is important, good oral care starts at home. It's up to you to come up with a dental care routine that keeps your teeth and gums healthy. The chances are that you already have some kind of daily oral care routine in place. However, there may be ways that you can improve upon it. What better time to learn about ways to improve your oral care routine than during National Dental Hygiene Month?
Brushing Each and Every Day
The first thing is to learn about the importance of brushing your teeth. Brushing is likely part of your oral care routine already. Are you brushing at least twice a day, though? Making sure that you brush every morning and night is an important part of keeping healthy teeth and gums.
Of course, there is more to consider when brushing your teeth then just how many times a day you brush. For example, when brushing your teeth, make sure that you are always brushing them for at least two minutes. If you need help keeping track, try breaking up your teeth into four sections. Then, clean each of those sections for 30 seconds each. If you still need help keeping track, consider investing in an electric toothbrush that tracks the time for you.
Next, make sure that you buy the right kind of toothbrush and toothpaste. For your toothbrush, get one that has soft bristles. For your toothpaste, get some that has fluoride in it. Also, make sure that your toothpaste is approved by the American Dental Association.
Lastly, don't stop at just brushing your teeth. You need to brush other surfaces inside your mouth as well. These other surfaces include your cheeks, the roof of your mouth and your tongue. Your tongue is very important because that is where a majority of bacteria live inside your mouth.
Flossing Your Teeth Each Day
How important is it for you to brush your teeth? Pretty important! Now, what about flossing? Hopefully, you said that it's just as important as brushing. That is because flossing cleans areas of your teeth that brushing alone can't reach.
When you floss your teeth, you are removing food pieces that get stuck between them. These food pieces are the same ones that bacteria feed on. Removing the food particles eliminates this source of food and the source of bad breath with it. The whole process reduces the risk of gum disease and promotes blood flow.
Mouthwash and Fluoride Rinse Can Help
If you are already brushing and flossing, you are well on your way to having a great oral health routine. If you want to take it a step further, consider adding mouth rinses into your routine. The two best ones to start with are mouthwash and fluoride.
A mouthwash is a great way to kill bad breath germs and bacteria inside your mouth. It promotes healthy gums and prevents gum disease. Fluoride rinse, on the other hand, is all about strengthening your teeth. Using it at night allows the rinse to sit on your teeth longer, increasing its strengthening power. This makes your teeth less prone to getting cavities.
Chewing ADA-Approved Gum
Have you ever looked at a pack of gum and seen the ADA logo? If so, you are holding a pack of gum that can help with your dental care routine. This pack of gum, which is sugar free, is a fantastic way to clean your teeth when brushing isn't an option.
When you chew on gum, you make your mouth produce more saliva, which helps your teeth in two ways. First, it washes away food particles that are stuck in your teeth. Secondly, saliva contains natural minerals that your teeth use to strengthen themselves.
Start carrying a pack of sugar-free gum around with you. When you can't get to a toothbrush, try chewing a piece of gum for about 20 minutes. To ensure that the gum is safe for your teeth, look for the ADA seal of approval.
Give Thanks During National Dental Hygiene Month
While a big part of National Dental Hygiene Month is about improving your dental health, there is more to this national event. This month is also about giving thanks to the dental hygienists who work hard to ensure that your mouth is disease free.
Dental hygienists work all year to improve the health of your mouth. They have to go to college for a number of years to learn their trade too. Why not show that you appreciate what they do for you?
We Want to Celebrate National Dental Hygiene Month With You
We know how important National Dental Hygiene Month is. That's why you should come visit us to celebrate. We are among the best Rockledge dental offices, and we pride ourselves on having great hygienists. There are over 200,000 dental hygienists in the country, and we think that some of the best work right here in our office.
Go ahead, and reach out to us today. Our staff members can set up your appointment for a cleaning or dental exam.