Taking Care of Your Smile in Rockledge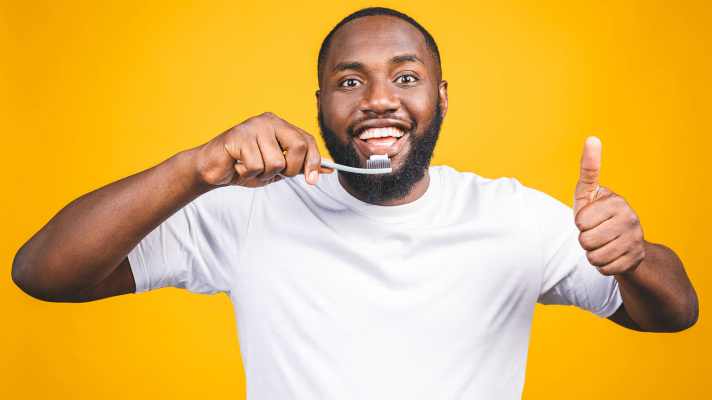 It's often said that "laughter is the best medicine." At Rockledge Dental, we beg to differ. With the many benefits that smiling offers, we think it deserves more credit. After all, a healthy smile doesn't just make you look more approachable. It can also provide perks for your physical and mental health. Do you enjoy the advantages of smiling? Do you know the simple, everyday moves that can defend your smile? Are you curious about how our dentist in Rockledge can assist you? As smile enthusiasts, we're always happy to answer your questions.
Do You Enjoy the Advantages of Smiling?
Smiling is incredibly powerful, and it offers amazing perks. To be sure that you're enjoying the advantages, you'll need to know what they are. Smiling's many benefits include:
Strengthening the immune system
Reducing stress and promoting relaxation
Lowering blood pressure
Fighting pain by triggering the release of endorphins
Inspiring feelings of confidence and joy
Boosting self-esteem
Making the smiler appear more attractive to others
Making the smiler appear friendlier to others
Do You Know These Simple Moves to Defend Your Smile?
Smiling is simple, natural, and easy to take for granted. Of course, once you realize how many benefits a grin offers, you may develop a new appreciation for this familiar expression. If you're eager to protect your smile from the wear and tear and other threats it faces, then you'll want to know these simple moves to defend your grin.
Enjoy a Diet Full of Healthy Foods
If you were writing up a recipe for a gorgeous grin, the ingredient list would have to include strong teeth and supportive gums. Enjoying a diet that's rich in a variety of healthy foods like colorful fruits and vegetables, whole grains, lean meats, nuts, and seeds is a delicious way to give your body the nutrients it needs to keep your teeth, gums, and other tissues in good condition.
Beware Beverages That Are Acidic, Sugary, or Likely to Stain Tooth Enamel
Acidic beverages eat away at tooth enamel. Sugary beverages feed harmful bacteria that fuel tooth decay. Beverages prone to staining may dim your grin by causing discoloration. You can protect your smile by limiting these drinks, using straws to protect your teeth from contact, drinking or rinsing with water afterward, and brushing soon after you drink anything that could be hazardous to your smile.
Polish Your At-Home Oral Hygiene Routine
When you want a polished smile, an excellent oral hygiene routine is key. This means brushing twice a day with superior technique and the proper products. Floss daily. String floss, floss picks, interdental brushes, or water flossing will work. To close, rise with an alcohol-free fluoride mouthwash.
Get Checkups From a Dentist in Rockledge
Visiting Rockledge Dental for regular checkups is one of the easiest ways to care for your smile. Simply relax in the chair while your teeth are professionally cleaned, and you'll be able to enjoy a bright smile and that fresh-from-the-dentist feeling. During the checkup, you can also discuss any concerns and any desires to improve your smile. Plus, you'll have the peace of mind that comes with having your mouth checked by an expert.
Do Not Use Tobacco
Tobacco use in any form endangers your grin. Smoking causes bad breath, yellowed teeth, gum disease, receding gums, potential tooth loss, and oral cancer. The use of smokeless tobacco can cause all of those symptoms, however, it adds enamel erosion and an increased risk of cavities to the list. Unfortunately, smokers also have a higher risk of infection and a slower rate of healing. As a result, any treatment to address problems with a smoker's smile can be more difficult. Avoiding tobacco use truly protects both your oral and your overall health.
What If It's Been a Long Time Since My Last Checkup?
Regular dental checkups are a foundational part of taking care of your smile. Don't worry if it's been a while since your last checkup. You can't change the past, but you can take charge of the future, so reach out to Rockledge Dental to make an appointment with our dentist in Rockledge. During your appointment, you'll receive screenings, preventative care, and a thorough cleaning. The dentist will look for signs of trouble during your exam. This is important because early detection allows for early treatment, which can help to keep any discomfort and treatment costs at a minimum. You'll also have a chance to talk about any concerns you have regarding your smile. Our dentist can discuss your options for treatments and improvements.
At Rockledge Dental, we're convinced that healthy, happy smiles are the best. We're delighted to see them and care for them in our office. To arrange an appointment with our dentist in Rockledge, contact us today.