The Importance of Brushing Your Teeth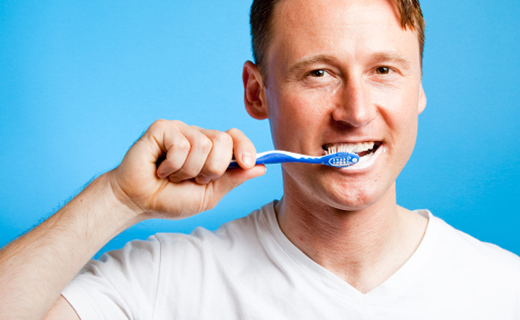 Brushing your teeth is one of those activities that everyone does day in and day out without much thought to its importance. For some, it is an essential activity that can't be missed at any point during the day—in the morning, after meals, and before bed. For others, it's barely a thought; they go through the motions twice a day and get on with life. Whether you brush diligently and often, or stick to the minimum requirements, the importance of brushing teeth should be taken seriously. Even if you never miss a brushing, improper brushing can severely impact your oral health. Use these tips to understand the proper way to brush teeth. Effective dental care begins with proper and thorough brushing and dedication to daily flossing and rinsing with mouthwash. Without these at-home habits and routine visits to your dentist, your pearly whites won't be so white for long—plus, you risk tooth loss and a host of whole-body diseases. The Proper Way to Brush Teeth The importance of brushing teeth can begin to be taught to children before their first tooth even emerges. Important factors include:
Using a soft-bristled toothbrush approved by the ADA. If your child still has baby teeth, a toothbrush specially designed for children should be used. Adults may find an electric toothbrush to be an optimal choice for cleaning teeth over the manual toothbrush.
Using toothpaste approved by the ADA. When you are selecting toothpaste for a child, find a brand formulated especially for kids. Do not use more than a pea-sized amount, if any toothpaste at all, for children under six years of age.
Getting into the habit of flossing before brushing, at least once per day. Flossing before brushing will loosen debris and food particles between teeth and allow the fluoride from your toothpaste to get more easily between the teeth.
Dividing the mouth into quadrants, spending approximately 30 seconds brushing each area thoroughly on all sides. You should be brushing your teeth for at least two minutes.
Brushing at least twice daily, but preferably between meals, to reduce the buildup of bacteria, plaque, and tartar in the mouth and on the teeth.
To learn about our family dentistry practice in Rockledge, call today at or make an appointment. offers affordable family dentistry and gentle, compassionate dental care in Rockledge. Our office is conveniently located with extended hours to meet your needs. At , we provide most dental services, from basic preventative care and general dentistry to specialized procedures and complete dental reconstruction. We accept most dental insurance plans and offer affordable financial solutions for any budget. Patient satisfaction is our top priority and we strive to provide the exceptional, affordable dental care and personal touch that lead to lasting relationships. A smiling patient is our greatest reward and we look forward to keeping those smiles healthy, beautiful, and bright. Discover an affordable dentist who truly cares at .