Top 10 Tips for Better Dental Care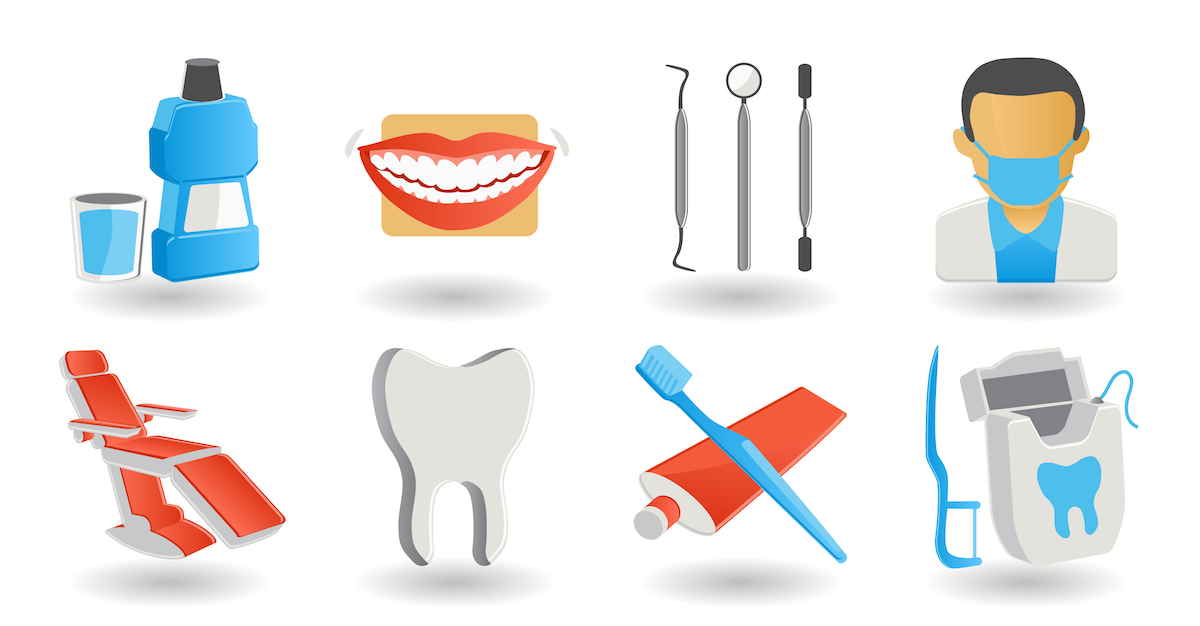 Some people think that having a healthy smile takes a lot of time and energy. But all it really requires is practicing proper dental care, which can be surprisingly simple. Follow these fast and easy steps from the best dentist experts to keep your smile at its best.
Brush Your Teeth Regularly. This is essential for proper at-home dental care. Brushing cleans teeth, removes built-up plaque, massages the gums, prevents gum disease, and freshens your breath. Brush at least twice a day, every day.
Use a Soft-Bristled Toothbrush. Choose a soft-bristled brush and use gentle, light pressure to avoid eroding the delicate tooth enamel and causing gums to recede.
Replace Your Toothbrush Every Few Months. Bristles become worn over time, which reduces their ability to clean thoroughly. The best dentist recommendation is to buy a new toothbrush every three months, or even more often if yours is worn or you've been sick.
Use Floss and Mouthwash. Brushing is important, but also using floss and mouth rinse everyday is even better for your dental health. Ask an affordable dentist about the right products for you.
When You Can't Brush, Rinse. When you can't brush after a meal, at least rinse your mouth with water to remove the excess food debris that clings to teeth and causes decay.
Limit Sugar Intake. The sugars in certain foods and beverages promote tooth decay and lead to many dental care problems. Try to reduce sugar in your diet to improve your dental health.
Stop Your Kids from Developing Bad Dental Habits. Discourage your child from developing bad dental habits, such as sucking their thumb, chewing on toys, and sleeping with a bottle. All of these habits can cause serious dental problems, so stop them if you spot them.
Consider Fluoride for Your Kids' Teeth. Get a fluoridated toothpaste and mouthwash for children to make their teeth more resistant to decay and much stronger overall. Also, start taking them to a pediatric dentist for regular cleanings and check-ups by their first birthday.
Visit an Affordable Dentist Twice a Year. Just as important as at-home care are professional dental cleanings. Find the best dentist for your needs and go for regular check-ups and cleanings to ensure your healthiest smile.
Don't Smoke. Smoking is a dangerous habit that's bad for overall health and leads to many dental care issues. Always avoid tobacco to eliminate these problems.
To learn about our family dentistry practice in Rockledge, call today at or make an appointment. offers affordable family dentistry and gentle, compassionate dental care in Rockledge. Our office is conveniently located with extended hours to meet your needs. At , we provide most dental services, from basic preventative care and general dentistry to specialized procedures and complete dental reconstruction. We accept most dental insurance plans and offer affordable financial solutions for any budget. Patient satisfaction is our top priority and we strive to provide the exceptional, affordable dental care and personal touch that lead to lasting relationships. A smiling patient is our greatest reward and we look forward to keeping those smiles healthy, beautiful, and bright. Discover an affordable dentist who truly cares at .