What are the most effective treatments for sleep apnea?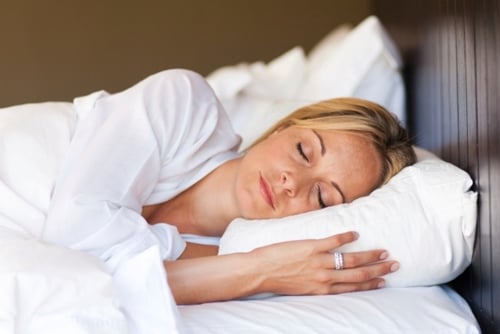 Obstructive sleep apnea, a sleep disorder most commonly characterized by snoring, can be a serious issue if left untreated. In severe cases, the condition in which the muscles in the back of the throat relax and narrow the airway can cause high blood pressure, stroke, heart problems, diabetes, depression and worsening of ADHD. Because it saps individuals of REM sleep, it can also cause drowsiness during the day, resulting in poor performance at work and school, car accidents or underachievement in children and teens, according to the Mayo Clinic.
Fortunately, there are a number of ways to treat sleep apnea in children and adults. Here are the most effective techniques:
Weight loss
According to the American Sleep Apnea Association, about 70 percent of people with obstructive sleep apnea are overweight or obese. As such, weight loss is one of the most effective forms of treatment for these individuals, even though there have been no formal studies showing how exactly weight loss can help reduce snoring and lead to fewer incidents of apnea. Still, the anecdotal evidence is strong.
Surgery
Surgery can be effective in treating snoring and slightly less effective in treating moderate to severe sleep apnea in adults. This is because it can be difficult for a surgeon to determine exactly which part of the upper airway is causing the obstruction. In children, however, surgery is highly effective in treating the breathing problems and sleeping disorder. This is because in 75 percent of snoring and sleep apnea cases in children, enlarged tonsils or adenoids are to blame. The American Academy of Pediatrics endorses the removal of the tonsils and adenoids as a treatment for breathing problems in children.
Oral appliances
Oral appliances are also highly effective for snoring and treating mild sleep apnea, but they may not be the most effective treatment for moderate or severe cases, according to the American Sleep Apnea Association. These devices, fitted by a dentist, look like football mouthguards and work by positioning the jaw forward. This helps keep the airway open during sleep and has been endorsed by the American Academy of Sleep Medicine as an effective treatment for most patients with sleep apnea. Still, it is usually recommended that individuals get routine assessments after receiving such an appliance to ensure it continues to work.