Posted under:
Root Canal
Posted on: November 9, 2022
What Is Oral Cancer?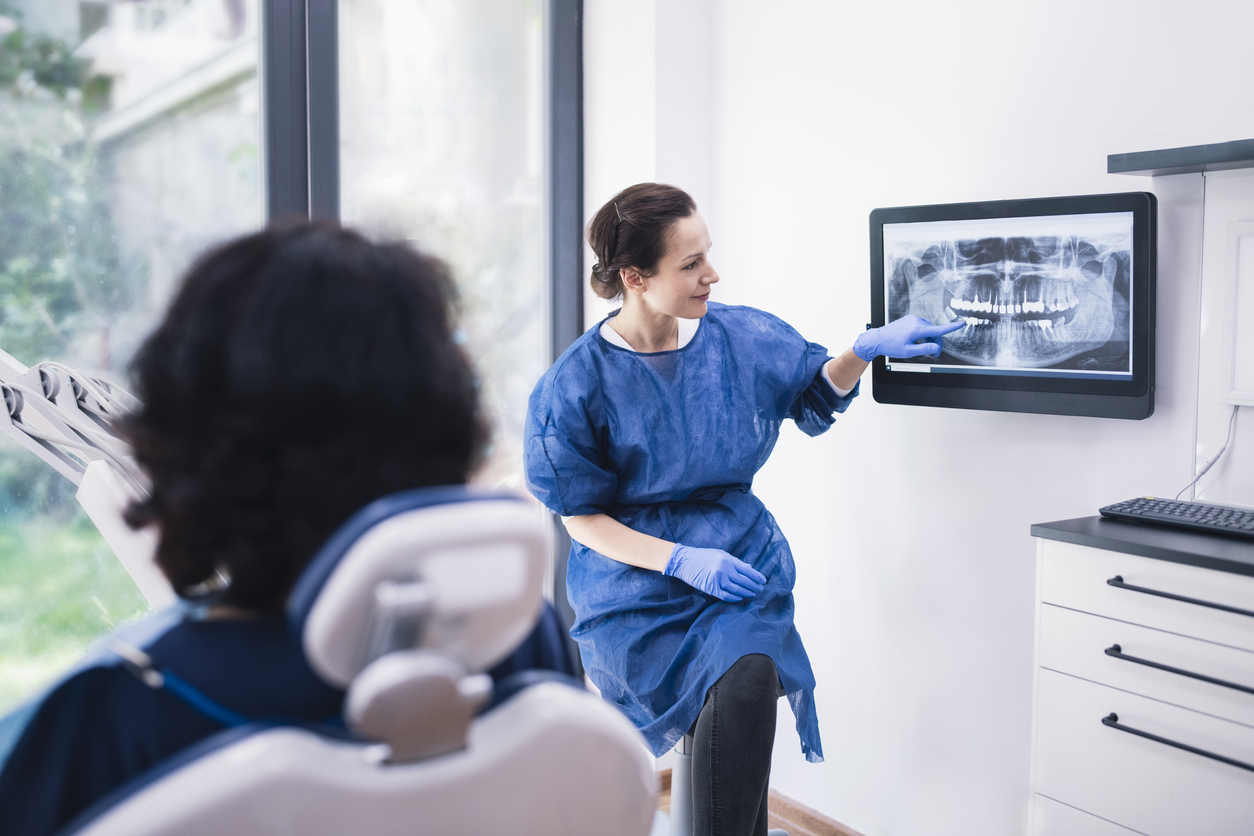 Oral cancer consists of the group of cancers (or abnormal cells) that occur within the mouth or the back of the throat. A person can develop oral cancer anywhere in the mouth, tongue, and throat, as well as within the tissues that line the mouth and gums. Approximately 3% of cancers diagnosed in the United States of America every year are oral cancer. This is around 53,000 cases each year. While oral cancer is frequently found in patients who are over the age of 40, they can be diagnosed in anybody! Since November is Mouth Cancer Action Month, we are doing what we can to educate everyone about the causes of oral cancer, as well as what can be done to detect, treat, and prevent the disease.
Don't allow potential issues to go undetected, book your dental cleaning and examination with a dentist in Rockledge as soon as possible!
What Are the Symptoms of Oral Cancer?
One of the best things that you can do to assist in the early detection of oral cancer is to be "mouth aware." If you experience any of the following symptoms for over three weeks, you should get in touch with your dentist to have an exam scheduled.
1. An ulcer or sore that does not heal
2. An irritation or thick lump or patch in your mouth, lip, or throat
3. White or red patches in your mouth
4. A sore throat or the feeling that something is caught in your throat
5. Difficulty chewing, swallowing, or speaking
6. Difficulty moving your jaw or tongue
7. Swelling of your jaw
8. Numbness in your tongue or other areas of your mouth
What Can Cause Oral Cancer?
Nearly 90% of oral cancers can be directly linked to preventable actions such as smoking and drinking alcohol. Smoking tobacco raises the risk of developing oral cancer by up to 10 times. Two out of every three cases of oral cancer can be linked directly to smoking. Heavy alcohol use also increases a person's risk of oral cancer. In addition to that, the risk is further raised if you combine heavy alcohol use with smoking. The use of chewing or smokeless tobacco also increases the risks of developing oral cancer. This is because the ingredients contained within these products are toxic and can be extremely harmful to a person's oral health.
Consuming an unhealthy diet that doesn't include the proper vitamins or minerals also increases the risk of oral cancer. Sun exposure and age are other contributing factors to being diagnosed with this disease.
How Do You Diagnose Oral Cancer?
Oral cancer is a disease that can spread to other areas of the body at a rapid rate. This makes early detection imperative. Unfortunately, it can be difficult to detect oral cancer at its earliest stage. Having an oral cancer examination done by your dentist can assist in detecting oral cancer early on. Oral cancer screenings are painless procedures, and they are typically included as a part of your routine dental examinations. During the screening, your dentist will look at your face, neck, lips and jawline for indications of lumps or cancer. The inside of your lips, cheeks, tongue and other areas inside of your mouth will also be assessed for any type of abnormalities that could indicate the presence of oral cancer.
How Do You Treat Oral Cancer?
If your dentist detects anything that could possibly indicate oral cancer during his or her examination, you may be referred to a specialist or a team of specialists. Oral cancer treatments usually include surgery. In some cases, it requires the use of radiation or chemotherapy. These types of treatments will require a team of dental and healthcare professionals such as your general dentist, an oral surgeon and an oncologist (a type of doctor who specializes in the treatment of cancer).
The type of treatment prescribed for your cancer will vary depending upon factors such as your overall health, where the cancer originated from within your mouth, the size of any tumors, the type of tumors present, and whether the cancer has spread elsewhere within your body. Common treatment options include removing the cancer and surrounding tissues via surgery, radiation therapy and chemotherapy. Another kind of treatment that can be utilized in cancer treatment is targeted therapy. This is a type of treatment that uses medicine to specifically identify and attack the cancer cells in the mouth.
Don't allow potential issues to go undetected, book your dental cleaning and examination with a dentist in Rockledge as soon as possible!
Can You Prevent Oral Cancer?
Oral cancer can affect anyone. That's why it is so important to know what to do to prevent it, as well as what you need to look out for so that you can detect it early on. The best thing that you can do to prevent oral cancer is to maintain a healthy lifestyle. This means no smoking, no chewing or smokeless tobacco, and no heavy alcohol drinking. Avoiding these types of activities will do a great deal when it comes to preventing oral cancer. You should also see your dentist regularly for dental checkups and professional cleanings. Routine visits with your dentist ensure that your oral health (and overall physical health) stay intact.
Fortunately, oral cancer is treatable when it is caught early on. Keep your risk of oral cancer low by receiving routine checkups at your dentist's office so that any abnormalities can be found and treated promptly. Be sure that you make healthy lifestyle choices when it comes to your diet, habits and activities. Remember, oral cancer is a disease that can be diagnosed in anyone. It's important that you remain mouth aware and talk to your dentist whenever you have any concerns about your oral health.
Don't allow potential issues to go undetected, book your dental cleaning and examination with a dentist in Rockledge as soon as possible!